Skip to Content
Premier Plumbing Services in Birmingham, AL
As a homeowner, you use your plumbing every day. Whether taking your morning shower before you're off to work or brushing your teeth at night before bed, plumbing is an essential utility you can't live without. When you experience plumbing problems, you often can't fix them yourself. You want a local plumbing company that can be there for you to get things flowing again when you need water the most. You need professional plumbing services from the residential experts at Midsouth Installers Heating & Cooling. For more than 30 years, we have helped thousands of Birmingham, AL, residents solve all their plumbing issues quickly and efficiently at affordable rates. Our techs are trained and certified to handle a broad array of plumbing issues and always stay dedicated to complete customer satisfaction in everything they do. We invite you to contact us today for your free plumbing service estimate and let us show you what ideal plumbing assistance can truly mean for you.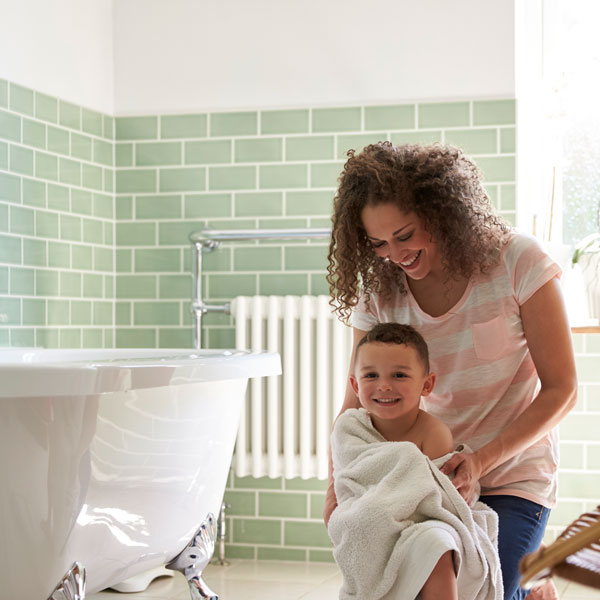 Full Range of Plumbing Services
The plumbing in your home feeds into so many everyday systems. Water heaters, toilets, drains, and faucets all work from one centralized source. So if your fixtures are broken, blocked, or need a modern upgrade, you can't afford to wait. Let Midsouth Installers Heating & Cooling give you the complete plumbing installations, repairs, and maintenance services you expect from the best.
Tankless Water Heaters
Tankless water heaters are the ultimate in plumbing innovation. Energy-efficient, cost-effective, and conservative concerning space, tankless water heaters heat more liquid in a shorter time than traditional systems. These features make them better for your home and the planet. Midsouth Installers Heating & Cooling works with the top tankless water heaters in the industry, such as Rinnai, Rheem, Stiebel, and others, to give you an endless stream of hot water for your home.
Water Heater Tanks
If you have a traditional water heater tank in your home, do not worry. Midsouth Installers Heating & Cooling has the training and expertise to work with almost any existing setup. With their experience and continuous training, our techs can install, replace, or repair a variety of traditional tank-based systems and give you an abundance of accessible hot water to handle all of your everyday tasks.
Water Filtration Systems
Water filtration systems provide softer, healthier water for you and your family to enjoy. With an installation from Midsouth Installers Heating & Cooling, you can enjoy clear, delicious water right from the tap that is up to 98% free of harmful aquatic contaminants, such as lead, sediment, chlorine, and more.
General Plumbing Services
Dependable expert plumbers are becoming a rare commodity in the age of technology. But here at Midsouth Installers Heating & Cooling, capability and reliability have never been more critical to us. Our staff can install and repair all the fixtures in your home – including toilets, drains, faucets, and water mains – to ensure you have the peak performance you need. We show up on time, every time, fully equipped with the right plumbing knowledge and parts to fix any issues and let you get on with your day.
Contact Midsouth Installers Heating & Cooling for All Your Plumbing Needs
You don't have to waste time trying to find the right plumbing professional in Birmingham, AL. Simply call Midsouth Installers Heating & Cooling for your free estimate, and we'll give you the complete assistance you deserve on a schedule and budget that matches your residential needs.
Call Us Today to Schedule a Free Consultation