Skip to Content
AC Maintenance Birmingham, AL
AC Maintenance in Birmingham, AL and the Surrounding Areas
Having helped homes in Birmingham, AL and the surrounding areas for 20 years, we know your AC unit is a critical appliance to have to survive the summer. Our professional technicians are able to offer AC maintenance on any make or model you may have. We also train and equip them to handle any and all issues quickly. Our maintenance services help you ensure your AC works when you need it and lessens the chance of it needing unexpected or even emergency services. Think about how great it would be to not have to worry all summer about your AC unit going down. Allowing us to visit your home and provide AC maintenance can give you this peace of mind.
Our professionals are licensed, insured, and N.A.T.E. (North American Technician Excellence) certified. We can also help you find a new one if our technicians decide there aren't repairs to help your appliance. No matter the service needed, we aim to leave you 100 percent satisfied with cool air blowing through your Birmingham, AL home. Feel comfortable once again after utilizing our AC maintenance services. We're available seven days a week to help assist when you need us.
Midsouth Installers Heating & Cooling Offers AC Maintenance
Midsouth Installers Heating & Cooling offers stellar AC maintenance services to our Birmingham, AL neighbors. Because we're a small business, we are able to build relationships through delivering our AC maintenance programs. We come to your house twice a year for inspections and tune-ups to ensure everything about your unit is working as it should. We also inspect your appliance to ensure it is running at its peak energy-efficiency. It's often we find some homeowners don't pay attention to this feature and end up paying for more monthly because of poor AC performance or because the unit isn't the correct size to properly cool your home. Below are some of the other AC maintenance services you can expect from our professional technicians:
Change air filter
Remove debris from vents
Examine system controls
Lubricate all running parts
Inspect and tighten any loose electrical connections
Straighten bent coil fins
Clean the condensation drain line
Check refrigerant and other fluid levels
Check on the air quality
Inspect all parts for rust and functionality
Inspect sealing and ductwork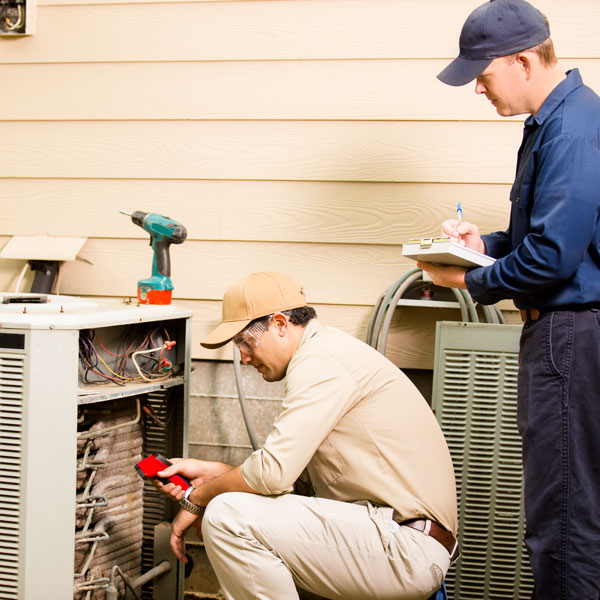 Why You Should Choose Midsouth Installers Heating & Cooling
Midsouth Installers Heating & Cooling has been helping those in Birmingham, AL maintain the functionality of their AC unit all year long. We are a locally owned and operated HVAC company that strives to provide excellent service. We work quickly and efficiently getting your home cool air and allowing you to get comfortable as soon as possible. Our technicians have dedicated themselves to the art of AC maintenance and more. We work with any and all makes and models to deliver our expert services to all in the Birmingham area. All of our technicians also come fully licensed and bonded to give you peace of mind while we work on your equipment. We also offer these services at flat rates so when we give you a free consultation and estimate, you know the price you are paying. No surprises. Call today for all the help you need to ensure your AC unit is properly running and more with preventative maintenance.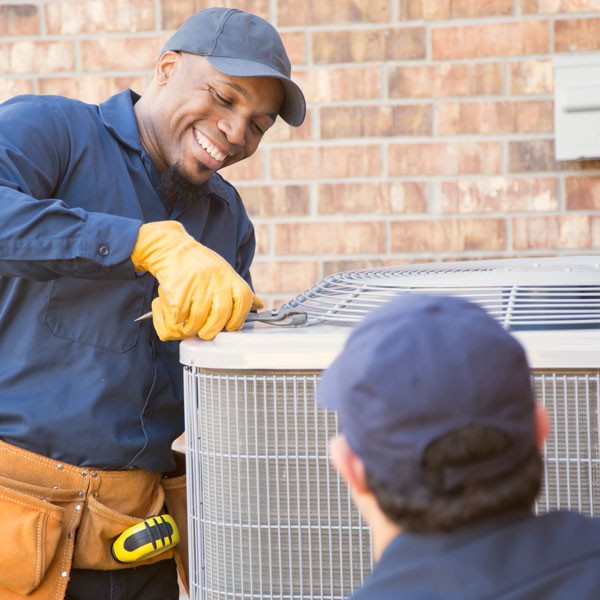 Special Promotions & Financing Available for AC Maintenance
Signing up for our AC maintenance packages allows us to check on your unit throughout the year, but surprises can happen in between those visits thanks to weather or engineering problems. And while we offer free consultations and estimates paired with flat rates, we also offer our customers special promotions and discounts to ensure we are able to help you no matter your financial situation. We provide several financing options to those who qualify after the credit score review. Make sure you always check our site or ask our technicians about our current offerings to ensure you pay the right price for your AC maintenance and other services.
Call Midsouth for AC Maintenance Today!
When you are ready to have your AC serviced by friendly, prompt, knowledgeable professionals in Birmingham, AL it's time to call Midsouth Installers Heating & Cooling. For two decades we have been helping our neighbors stay comfortable all year long with our AC maintenance services. These allow you to take the stress and worry out of running your air conditioner when and how you want. We offer special discounts and financing to help keep costs low. On top of this, we provide you with free consultations and estimates when you believe your AC could use some attention from our HVAC technicians. Rely on our experience and skill to keep you and your family comfortable all throughout the Alabama summer.
Call Us Today to Schedule a Free Consultation