Skip to Content
Heating Repair in Birmingham, AL
Heating Repairs in Birmingham, AL and the Surrounding Areas
During the cooler months in Birmingham, AL, it is important for you and your family to have a functioning heating unit. If you get left without heat because it is malfunctioning or completely downed, call Midsouth Installers Heating & Cooling for heating repairs and stay cozy this winter. We also provide residents with heater replacements and installation if needed. Our N.A.T.E. (North American Technician Excellence) certified employees can help with any make or model to ensure your home's heating needs get met with high-quality and efficiency.
Our team has been helping Birmingham residents and beyond for 20 years. Our service technicians are held to the highest degree and we train them in all of the latest methods with the industry's highest quality tools. You can count on them to deliver stellar heating repairs to get your house comfortable again. Although we only see around 35 days of freezing temperatures each year, you will find how important it is to have a working heater during those days. Otherwise, it could be dangerous to be in your home, especially for younger and elderly family members. Call today and experience excellent customer service and quick heating repairs from the professionals at Midsouth Installers Heating & Cooling.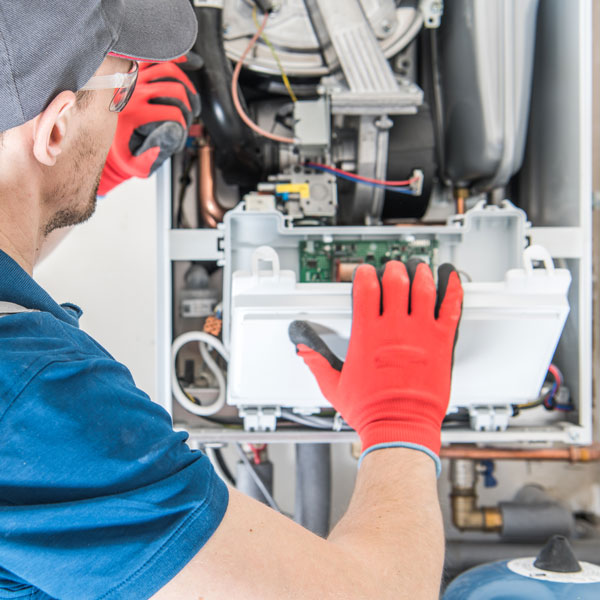 When Should You Call Midsouth Installers Heating & Cooling?
Midsouth Installers Heating & Cooling is here to help when you need heating repair. Even if you are unaware of what these issues might look like, we can help. Call us seven days a week if you think there is ever an issue with your heating unit. The sooner you call the sooner we can repair. Leaving issues unattended can lead to costlier repairs or having to replace the unit altogether. Below are some heating issues you can be on the lookout for and when you should call the professionals at Midsouth Installers Heating & Cooling:
The unit has difficulty starting
Insufficient heating
Poor quality of equipment
Malfunctioning or broken thermostat
The pilot light is out and can't be relit
Smell burning odors when in use
Cool air blowing instead of warm air
Why Use Midsouth for Heating Repair and Service?
Because you want high-quality services from competent technicians who show up on time. We at Midsouth Installers Heating & Cooling train all of our staff in the best techniques and with the industry's best tools. We equip them to be able to handle any job. They have the knowledge and equipment to get your heating repairs done the first time without the need to go back and forth looking for the right tools. They assess the situation, determine the problems and then present an estimate for the work. All of our heating technicians also come certified, licensed, and insured to give you peace of mind and keep everyone safe. We're also prepared to help seven days a week, so we're there when you need us most. Our staff has been servicing homes in Birmingham, AL and the surrounding areas for two decades and because of our size, we are able to build great relationships with all our customers. We don't consider a heating repair job completed until you are 100 percent satisfied and you have the heat required to stay comfortable in your home.
Need Help Financing Your Heating Repairs? Midsouth Helps You!
Check out the Midsouth Installers Heating & Cooling website frequently because we regularly update promotions to help keep your heating repair costs down. No one can plan for heating repair emergencies, but we do our best to help not break the bank to get you the heat you need to stay cozy in the winter months. We also have financing options (based on approved credit) when you need a little help paying for the necessary heating repairs. These are on our already low prices for heating repairs in Birmingham, AL. Call Midsouth Installers Heating & Cooling for a free consultation and let us help you with heating repairs and more!
Call Midsouth Today for Heating Repairs and More!
If your heating unit decides to go out in the middle of the Birmingham, AL winter, don't worry because you have a team in the industry who cares about delivering the best possible heating repairs. Midsouth Installers Heating & Cooling has been helping those in the area for 20 years. We work quickly and take pride in leaving homes with satisfied customers. We also help with financing and promotions to keep your costs down, especially when these accidents happen by surprise. Call us today when you need help restoring the heat in your home and stay comfortable. Trust the leader in the HVAC service industry to get your heater back up and running quickly with the best possible customer service.
Call Us Today to Schedule a Free Consultation