Skip to Content
Dehumidifier Installation & Services
All homes need some type of humidity control. AC units do an excellent job of keeping the heat and moisture outside, but excess humidity can put a real strain on your system. During Birmingham's sweltering summer days, if you don't have humidity control for your interior, you'll experience discomfort all day until the temperature drops. Midsouth Installers Heating & Cooling offers the answer to your humidity issues with a broad range of dehumidifier systems that make all the difference. Whether portable, whole-home, or part of an external heat pump system, our dehumidifier installations pull air from every room in your home and reduce and eliminate excess moisture to ensure maximum comfort at the push of a button.
What Is a Dehumidifier?
Dehumidifiers are appliances that reduce excess moisture in your home and keep your interior temperature cooler and dryer, especially in the heat of the summer. They work by drawing humid air over cold coils, condensing the humidity into water droplets that collect in a basin or flow out via convenient floor drain via hose.
Do I Need a Dehumidifier?
In more tropical climates like Alabama, Georgia, Florida, and other states in the deep South, your AC unit may need the extra help to keep the temperature comfortable for everyone. Moreover, having a dehumidifier installed discourages mildew and mold growth, protects your home, and reduces your cooling bills. You do not need to have a dehumidifier if you live in the Birmingham, AL, area. However, not having one may mean less comfort and higher spending overall.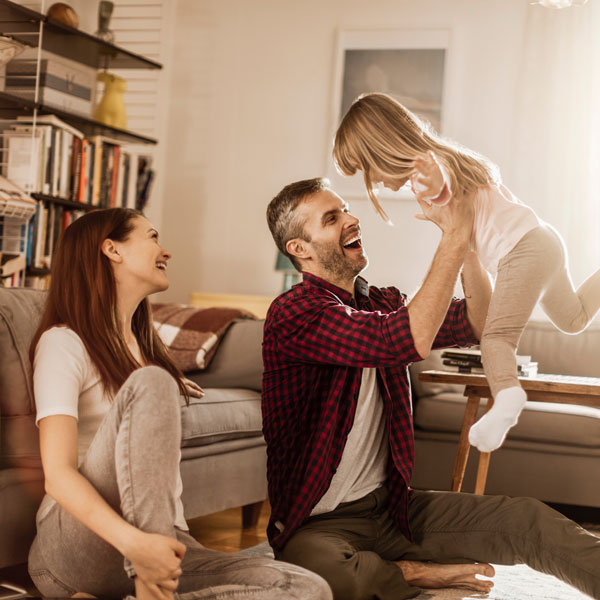 Why Choose a Dehumidifier?
In addition to cooling down the air over cold coils, homeowners choose to install a dehumidifier for other advantages as well, including:
Improved Health: Mold, dust mites, and other allergens thrive in humid environments. High-capacity dehumidifiers disrupt those environments and offer you and your loved ones enhanced protection from these contaminants and better overall health.
Increased Comfort: A cool interior temperature is key to staying comfortable. Dehumidifiers balance out your interior temperature and remove excess moisture in the air, making it ideal for rest, relaxation, and deep sleep.
Enhanced Energy-Savings: By using a dehumidifier with your A/C can save you more energy. One removes excess moisture and the other removes the heat. You don't have to over-cool your home to remove the moisture, allowing your HVAC system to work more efficiently.  
Contact Midsouth Installers Heating & Cooling to Dehumidify Your Home
Midsouth Installers Heating & Cooling can create the perfect temperature for your home with dehumidifiers that do more. Our trained techs will come to your residence, assess your unique needs, and install a system that provides cool, healthy, enjoyable refuge from the uncomfortable humidity of the summer sun. All you have to do is contact us for your free estimate to get started. Let's make things comfortable in your home again.
Call Us Today to Schedule a Free Consultation